Cookies allow us the proper functioning of the website. By using our site, you agree to our use of cookies.
OK
More information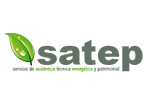 FRUTAS ASTURIAS S.A.
Registered Office: Mercamadrid Nave D, Positions 17 to 21, 28053 Madrid
Phone:+34.917.851.896
Fax:+34.91.785.42.08
e-Mail: infoasturias@frutasasturias.com
In accordance with the provisions of the LOPD 2018, May 28, Protection of Personal Data (LOPD) and European equivalent (Regulation RGPD 2018) and its development regulations, the person responsible for the website, informs all users of the website that will VOLUNTEERLY FACILITATE your personal data through the contact form, which will be for COMMUNICATION WITH THE INTERESTED and always to answer your query. Users, by sending their data for communication, expressly and freely and unequivocally accept that their personal data be processed by the provider to perform the following purposes:
1 - Your PERSONAL DATA is sent under the explicit acceptance of the user, in a FULLY VOLUNTARY manner, through our contact form to resolve your doubts, questions, about our products or services, etc.
2 - Third parties will never have access to personal data. In any case, commercial communications will be made by the provider (FRUTAS ASTURIAS SA) and will be products and services related to the provider's sector for their CONSULTATION DONE THROUGH OUR CONTACT FORM.
3 - The provider (FRUTAS ASTURIAS SA) expressly informs and guarantees users that their personal data will not be assigned in any case and under no circumstances to third companies.
4 - The present web application does not automatically COLLECT any kind of personal information through cookies, being these only for the proper technical operation of the application.
5 - WE WILL ONLY USE your personal data to be able to contact you and answer your questions from the contact form.
6 - PERSISTENCE OF YOUR DATA: Your data is NOT stored in any database. They come to us as a simple email, which we will attend to answer the question raised by the interested from our website.
7 - WITHDRAWAL: If you do not want your registered emails to remain even as historical and you want them to be deleted, you can send us an email to dmnwb@frutasasturias.com indicating the subject you want to delete your data. Without any problem your request will be made.
Copyright on the contents of the Web site: All the elements that make up the Web site and its structure, design and source code thereof, are licensed to FRUTAS ASTURIAS SA and are protected by the rules of intellectual property. The total or partial reproduction of the contents of this website, as well as modification and / or distribution without citing the source or request prior authorization is prohibited.
Cookies.
Cookies are bits of information that the server sends to the computer of the person accessing the page in certain essential for the correct operation and representation of the Web site by the user cases, and our case.
This site does NOT collects personal information through cookies , are only used for the proper operation of Navigation.             
Technical Information:
This website has been designed, optimized for a display screen configured 1024x768 or higher.
The use of Mozilla Firefox, Google Chrome / Safari on Windows XP or higher is recommended, or Internet Explorer 11 on Windows Vista or later operating system.
Programming: The technology used by www.frutasasturias.com is HTML5 Programming, ASP.NET and jQuery '10.
© 2014 Chemsen SI